Every month we pull together some great recipes from Canadian food bloggers around the web featuring one main ingredient. This month we are focusing on SWEET POTATO SOUP recipes.
Warm up this winter with a comforting and delicious bowl of soup. Bursting with flavor, creamy in texture, and packed with nutrients, sweet potato soup is the ultimate comfort food. Whether you prefer it smooth or chunky, spicy or mild, there are countless ways to prepare this versatile vegetable into a satisfying meal. We've collected some mouthwatering sweet potato soup recipes from Canadian food bloggers. You can make vegan sweet potato soup, peanut butter soup or curried cauliflower soup, find all recipes below.
Thai-inspired sweet potato soup with coconut milk, peanuts, sriracha and cilantro.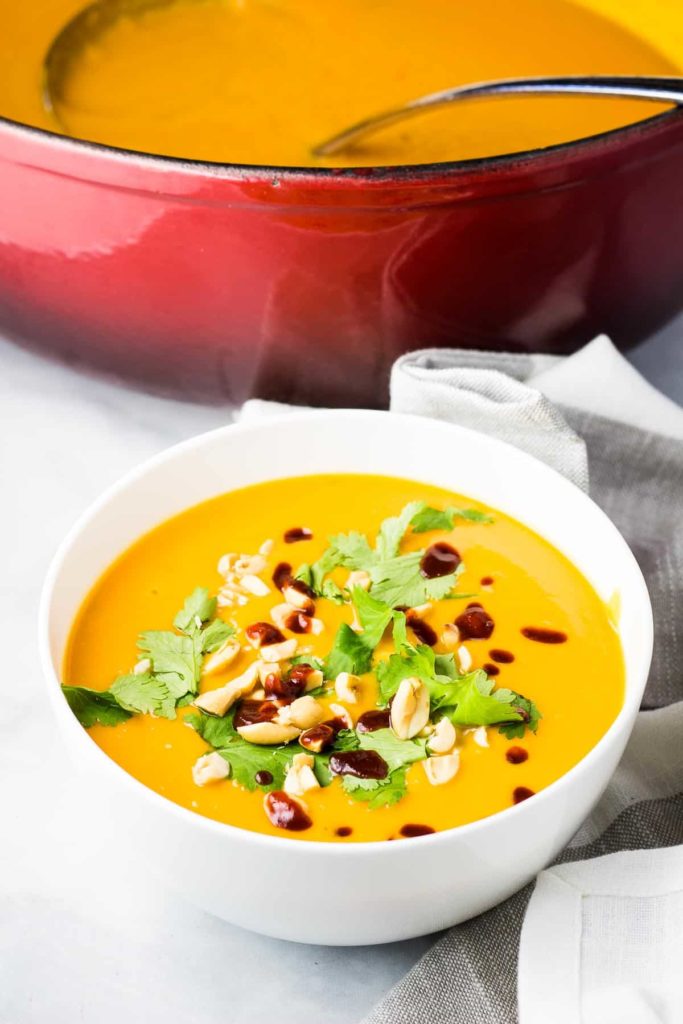 Flavorful soup with sweet potatoes, creamy peanut butter, spicy chili powder and black pepper.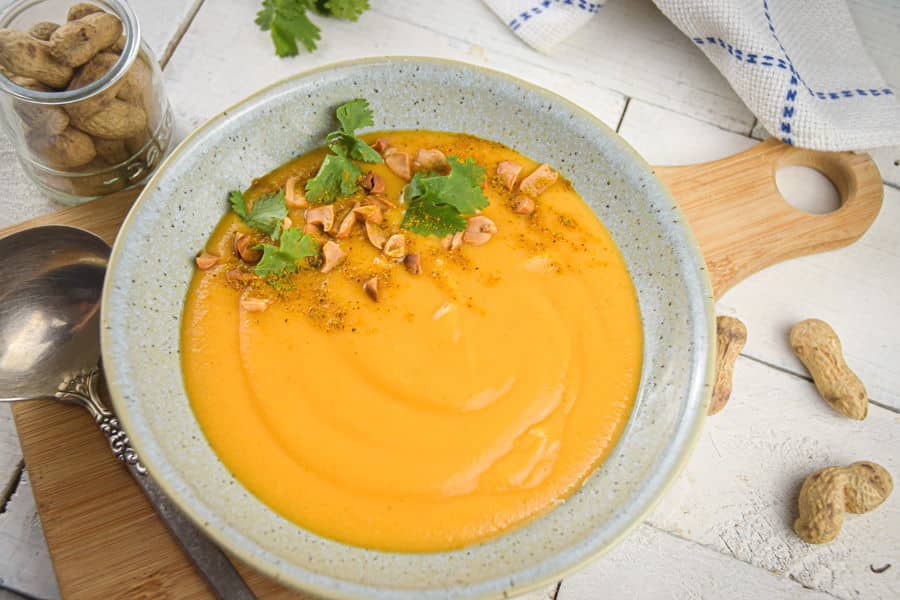 Creamy pumpkin and sweet potato soup with cinnamon.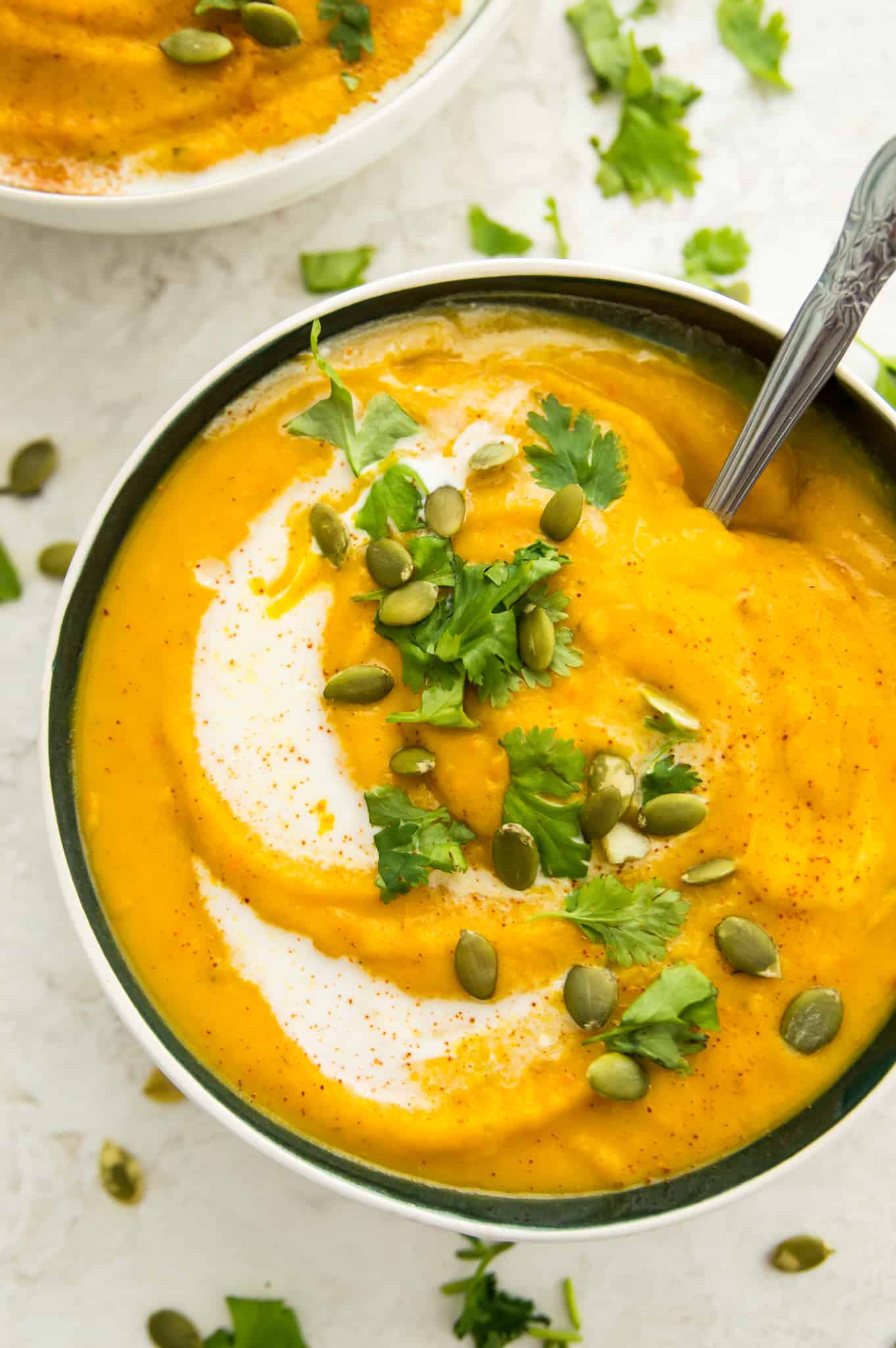 An easy weeknight soup with flavors of chili, creamy sweet potato and lime juice.
An easy to make full of fall flavors soup ready in 30 minutes.
Thai-style sweet potato soup with ginger and lime.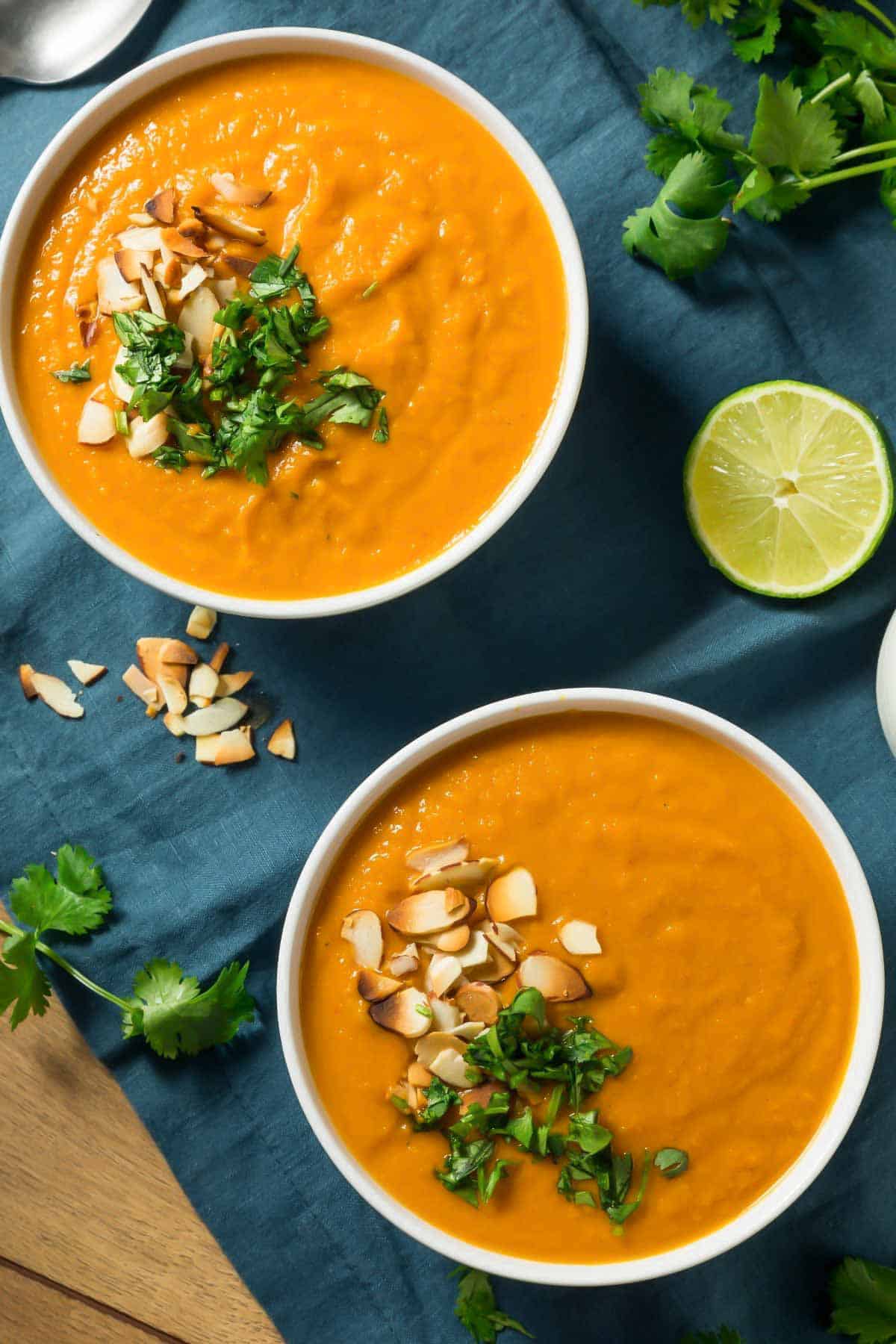 Hearty vegetarian soup with cauliflower and sweet potato.
Moroccan flavored roasted sweet potato and carrot soup with coconut milk.
Hearty, creamy and easy to make sweet potato soup with fresh ginger and coconut milk.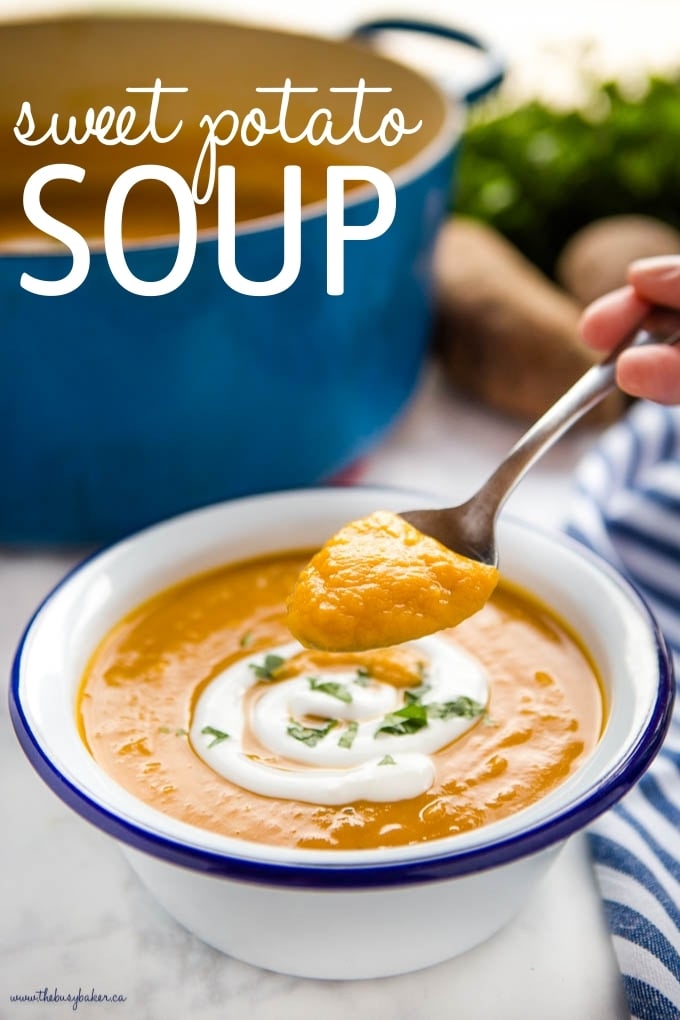 Delicious and filling soup simmered in coconut milk, fresh ginger and garlic.
A big thank you to all our FBC Members who participated in this SWEET POTATO SOUP RECIPES roundup.
If you're an FBC Member and would like to submit to future link roundups, join our FBC Facebook shares and links forum.
More Reading: