Tara Klippert from Foods and Feels collected 10 Canadian Wild Game, Fowl and Fish Recipes from Food Bloggers Of Canada members. Tara is registered health and nutrition counselor, currently she lives in Whitehorse, Yukon Territory.
Here are 10 of the best wild game recipes by Canadian recipe developers and food bloggers. 
In Canada we are surrounded by vast wilderness and wildlife, and we are grateful for the opportunity to fill our fridges and freezers with wild game meat over the winter.
Many Indigenous people in northern Canada also have the right to subsistence hunting in order to feed themselves, their family, friends and community.
It is common for hunters to practice selective harvest hunting. This means not shooting the first animal they see as well as going for the older males that are towards the end of their life. This promotes the increase of population, not a decline.
It is also important that we respect and make use of the whole animal. An example of this is using the hide to make moccasins or other clothing, the bones to make bone broth, and the extra fat to make tallow or lard.
We hope you enjoy these wild game dinner ideas as much as we do!
Recipe and photo by Winding Creek Ranch.
This hearty roast is cooked with onions, potatoes, and carrots for a complete, comforting meal with fall-apart-tender meat that melts in your mouth.
It only takes 1 hour to cook, and by the end, your plate will be filled with tender meat, yummy veggies, and perfectly seasoned gravy!
Recipe and photo by Jo and Sue.
This is a great recipe for when you've roasted a duck and you have the leftover meat and carcass. 
You'll want to use the carcass to make a rich and flavourful broth which will serve as the base to this delicious "pho style" noodle soup recipe.
Recipe and photo by Little Nomads Recipes.
A fast and easy air fryer recipe for wild caught salmon. It's as simple as cutting up the salmon in small chunks, glazing it with maple syrup and popping it in your air fryer. 
It tastes great on rice or noodles topped with black sesame seeds and scallions.
Recipe and photo by Easy Homemade Recipes.
There is nothing like mango salsa to top off a fresh piece of wild salmon - whether you bake, grill or air fry it.
Bite size pieces of mango, red onion, lime, red bell pepper and cilantro take this mango salsa to the next level.
This recipe can be made any time of the year! Pop it in the oven or air fryer during the colder months or on the barbecue in the summer.
Recipe and photo by Slow the Cook Down.
These delicious bison meatballs are a healthier alternative to ground beef. Super quick and easy to make, they are ready to serve in less than half an hour and can be made ahead of time. 
Stir them into your favourite marinara sauce and serve over pasta for the most perfect comfort food.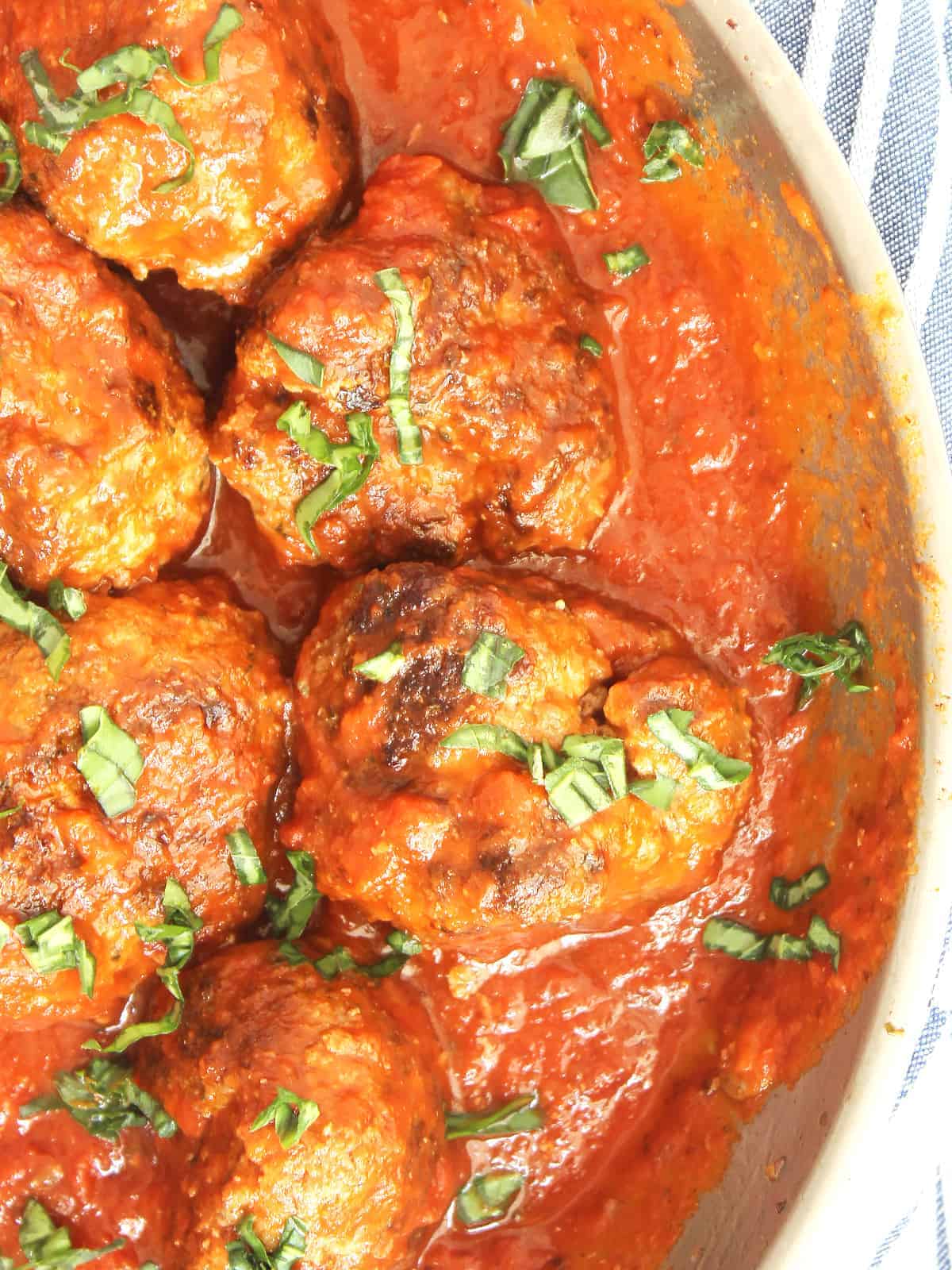 Recipe and photo by In the Kitch.
Nourish your body with this homemade bison bone broth. Meaty bones, herbs and vegetables simmer for hours, infusing it with a rich, savoury flavour.
Roasting the bones before simmering will caramelize them, giving the broth a deeper, richer flavour. Be sure not to skip this step!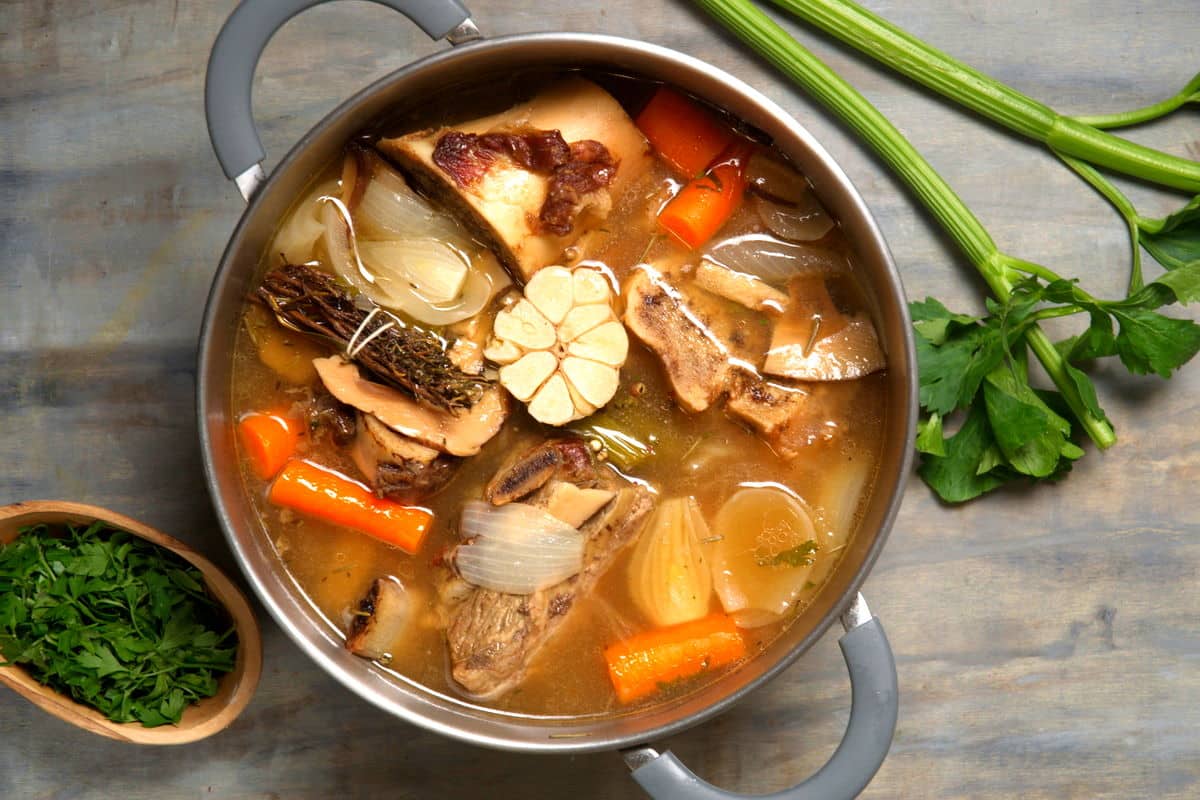 Recipe and photo by Foods and Feels.
This slow cooker moose stew recipe will warm and nourish you on those cold, dark winter nights. It's inspired by a classic stew recipe, but with some healthy, northern twists. 
This stew is made with turnips instead of white potatoes. But in the post you will find recipe substitutions and variations so you can make it however your heart desires!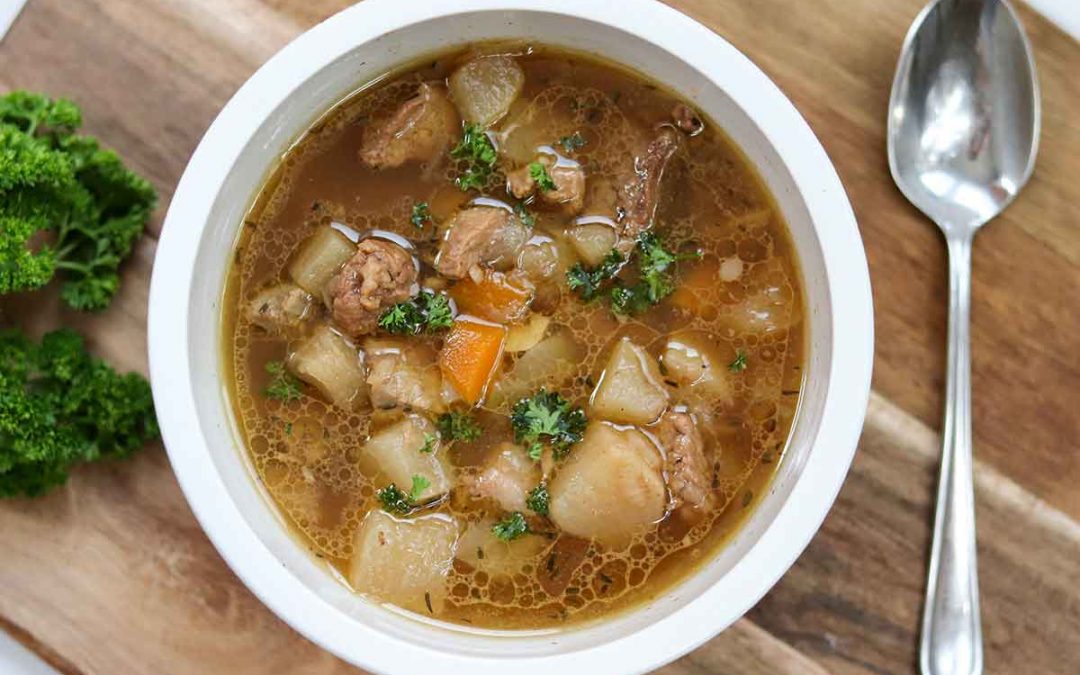 Recipe and photo by Dish n The Kitchen.
Wild meat goulash is a rich and hearty dish. It's made with very few ingredients and it is best with wild meat of any sort - moose, elk, deer, goose, kangaroo, and even beef. 
The meat is usually in large cubes and is slow cooked in a heavy pot with salt, pepper, tomato paste, vinegar, garlic and onions.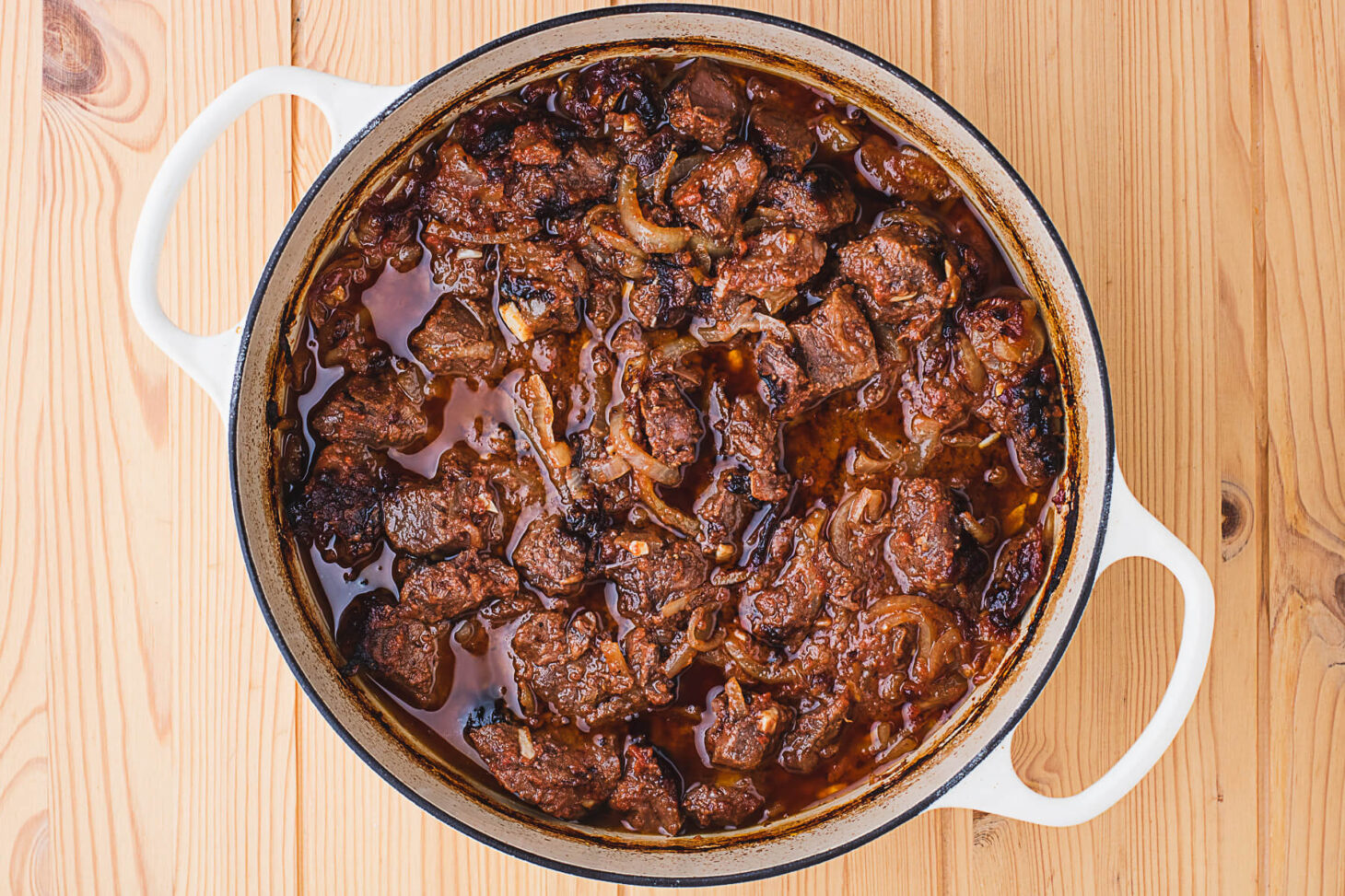 Recipe and photo by The Foodolic.
Wild salmon and grilled asparagus with romesco sauce on a bed of quinoa topped with a nutty romesco sauce. It's a great way to bring the Mediterranean to your plate. 
Suitable for the BBQ, this recipe is inspired by charred veggies with romesco, which is popular in Catalunya. 
Recipe and photo by Earth, Food and Fire.
Rich, full of flavour, and topped with applewood smoked cheddar, these game meat burgers are sure to be a hit at your next BBQ. Perfect for those adventurous enough to try a new type of meat! 
Since moose meat is very lean, it's ideal for grinding up and using in burgers and meatballs! If you don't hunt yourself, get in touch with a local hunter.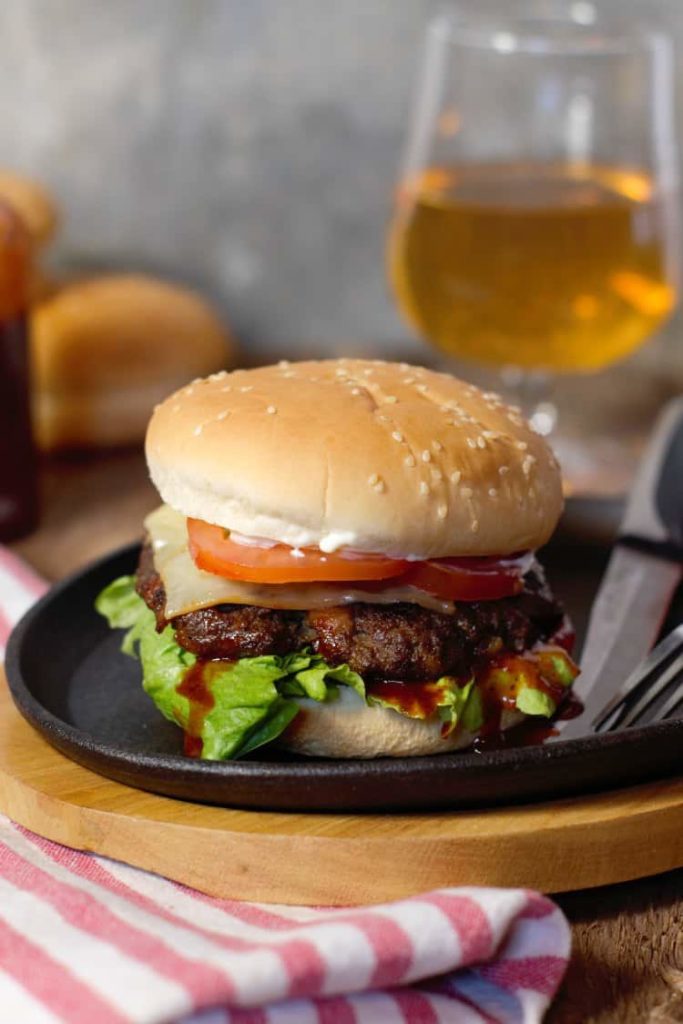 More Reading