Every month we pull together some great recipes from Canadian food bloggers around the web featuring one main ingredient. This month we are focusing on GRAPES!
Savory and sweet recipes with grapes are great for breakfast, snacks, side dishes and desserts. We've collected recipes from our Canadian Food Bloggers, they bring to the table chicken grape salads, grape pie or tarts, grape curd and parfait topped with frozen grapes. You will find delicious grape recipes below.
The Best Creamy Grape Salad by Simply Stacie
Sweet creamy grape salad with cream cheese, walnuts, brown sugar and two types of grapes: green and red. Delicious and sweet flavored salad will be great for potlucks, picnics and holidays.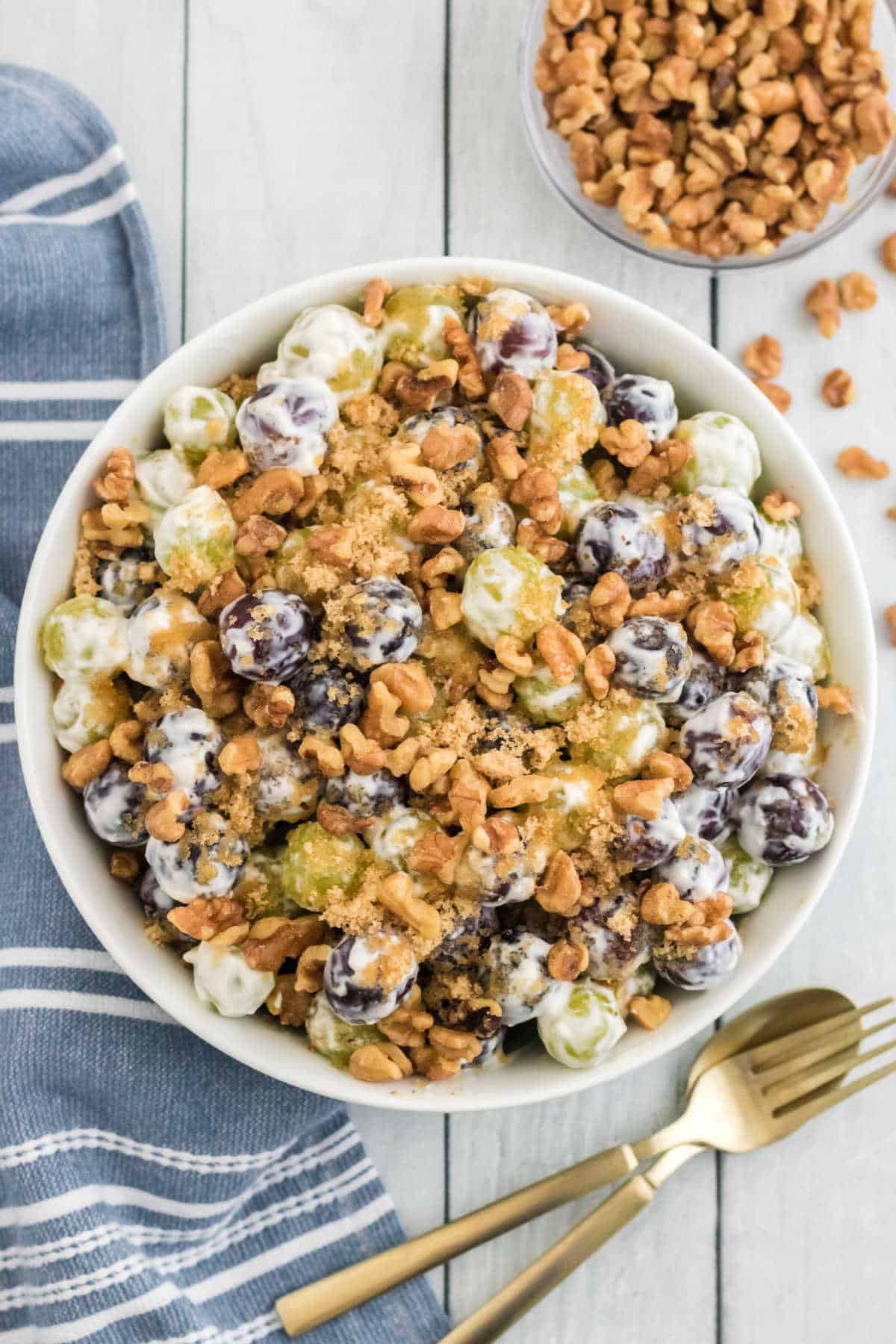 Grape Cream Pie or Tarts by Jo and Sue
Grape cream pie can be made as a whole pie or little tarts.
Smoked Chicken Salad with Grapes by Dish n the kitchen 
The best way to enjoy leftover chicken is making grape salad, it can be served on croissant or a bun.
Poppy Seed Chicken & Grape Pasta Salad by Coriander and Lace
A refreshing salad with chicken, pasta, walnuts, chopped celery and poppy seed dressing.
How to Make Grape Curd by Celebration Generation
Smooth and creamy grape curd made with concord grape juice. It can be used as a spread for bread or toast, as filling for baked goods, or as topping for desserts.
Fruit and Yogurt Parfait with Frozen Grapes by Ilonaspassion
A yogurt parfait made with berries, granola and frozen grapes is great for breakfast or snack.
A big thank you to all our FBC Members who participated in this GRAPES recipe roundup.
If you're an FBC Member and would like to submit to future link roundups, join our FBC Facebook shares and links forum.
MORE READING